We support our veterans by giving them a place to come that is homelike including having a working garden for them.
We are gratefully thankful for the outpouring of help in the renovations of the 'Canteen' from local schools, businesses, veterans and military.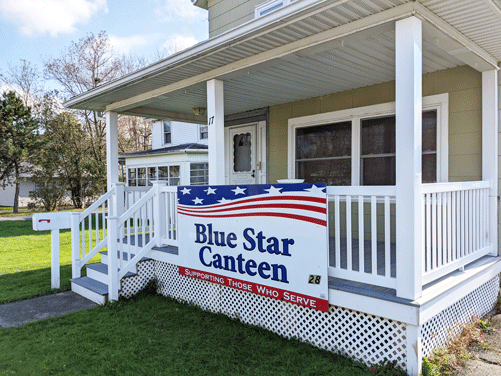 'Canteen' Hours:
Our new Canteen is located at 17 Foster Street, Canandaigua.
We generally host a dinner on the third Wednesday of the Month between 4 and 6 PM. Check the Calendar to confirm

Refreshments, Relaxation and Resources for all active military, veterans and their families.
Click here for Directions